Everyday, more and more Sydney siders are showing a strong interest in CBD oil (an acronym for cannabidiol oil) and looking where to buy CBD oil in Sydney. This truly one-of-a-kind oil, crafted from the beautiful hemp plant, can be used to help with addressing many different health issues, physical and mental.
It's no surprise, therefore, that CBD oil in Sydney is growing in popularity as more people learn about its benefits. Just like with medical marijuana, CBD oil has the potential to ease the symptoms of a vast range of conditions and health ailments.
Indeed, it's possible that the product can help you with headaches, depression, anxiety, lack of sleep, cancer symptoms, chronic pain and even seizures. So, if you are suffering a health issue, cannabis oil may be able to help you.
There are a lot of places to buy CBD oil in Sydney, but our high-quality oils right here at the Little Health Company truly stands out from the crowd. With a commitment to customer service, and our dedication to produce quality organic oils, we'll be your go-to store for the best Sydney CBD oil.
What are the benefits of CBD oil?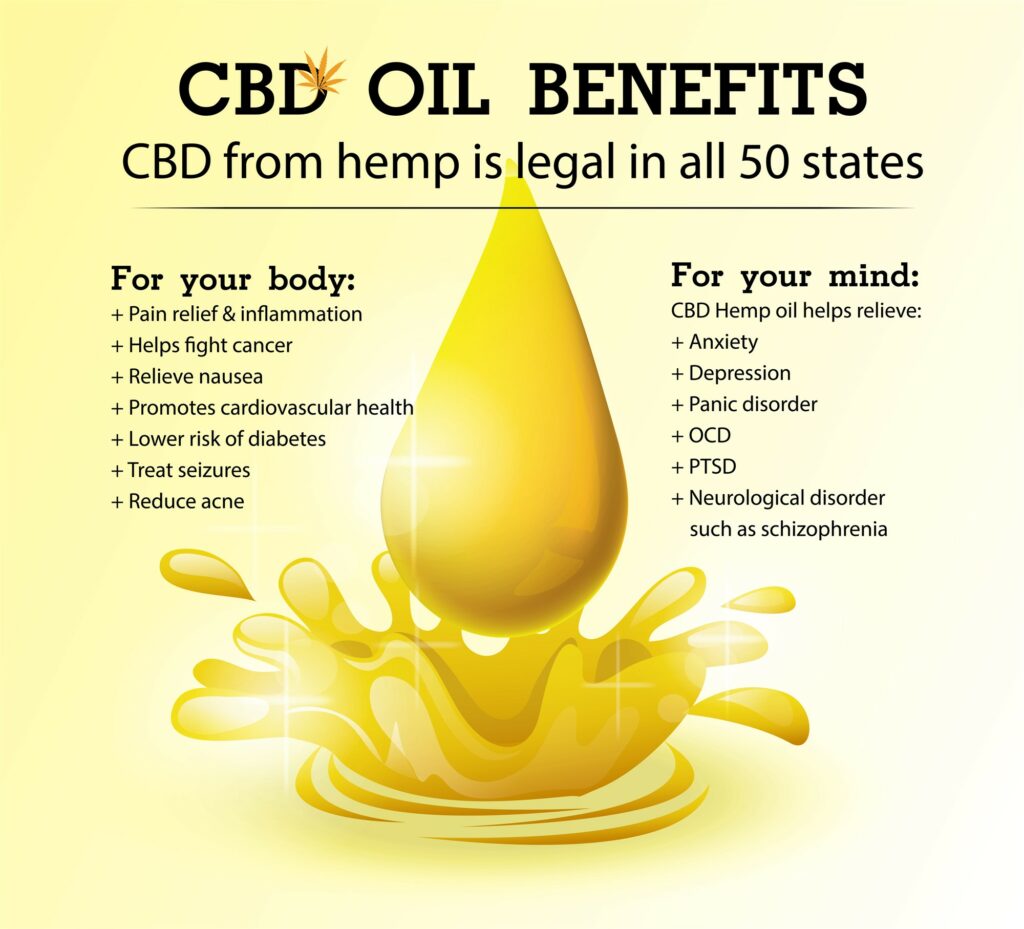 There are a range of health benefits to CBD oil that studies have demonstrated to be effective.
While scientific research on cannabidiol is yet to be explored to its fullest potential, health outcomes of CBD oil have been reported to include:
Pain relief (such as a relief to chronic pain and joint pain)
Inflammation relief
Relief from depression and anxiety
Alleviation of cancer symptoms
Seizure relief
Helps you sleep better
Relief from chronic fatigue
Alleviation of epilepsy symptoms
Many people have the misconception that CBD is a hallucinogenic compound, or gets you high. This is not true.
The psychoative compound found in marijuana, known as tetrahydrocannabinol (THC), is the component that produces the 'high' effect.
However, you should never take any product, including CBD, for medicinal purposes until you've received professional medical advice from a doctor. As a health expert, they'll be able to advise you on what products are best for your body.
NSW Health has a helpful page on medical cannabis and cannabis products. Excitingly, the NSW Government has invested $9 million to support clinical trials in medical cannabis.
Can I use it on my dog?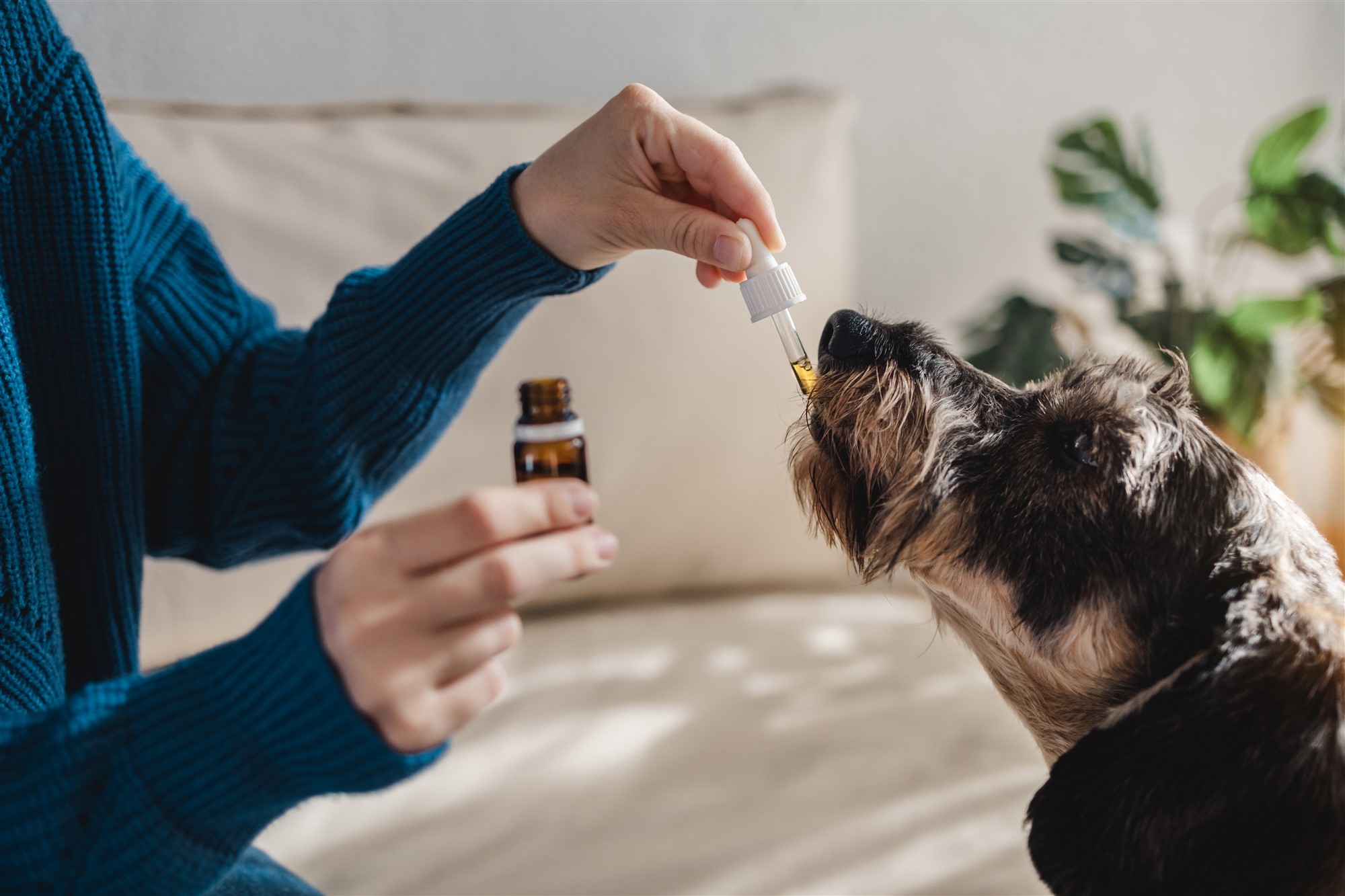 Yes, dogs can take CBD oil. Your fluffy best friend is able to enjoy the benefits that CBD oil has to offer.
Health benefits that dogs can enjoy from the product may include:
Pain relief
Seizure relief
Reduced aggression
Reduced anxiety (such as separation anxiety or fear of fireworks)
Always consult your vet before feeding these potent oils to your dog. You always want to check that whatever compound your dog consumes is right for them.
What are the side effects of CBD oil?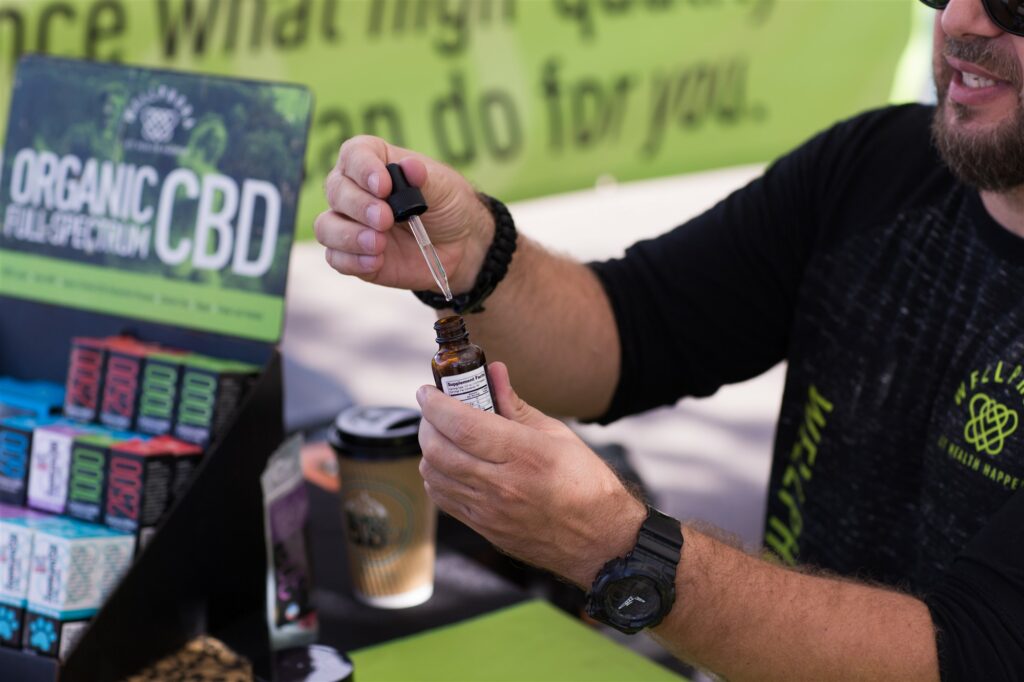 There is limited evidence of any harmful effects of CBD oil. The World Health Organisation has declared that CBD is "generally well tolerated with a good safety profile".
They have also said that the reported adverse effects "may be as a result of drug-drug interactions between CBD and patients' existing medications".
Nevertheless, some side effects of CBD oil that have been reported include:
Dry mouth
Increased fatigue
Change in mood
Increased appetite
Diarrhea
You should also avoid taking CBD oil if you are breastfeeding or pregnant.
Research into CBD's effects on fetuses and pregnant mothers is ongoing. But high CBD doses in pregnant animals, for example, has reportedly caused products with the reproductive systems.
The U.S. Food and Drug Administration expects that some CBD can even be transferred through best milk to babies.
You should also avoid taking CBD if you are on specific medications, so it's important to speak to your doctor to find out what is right for you.
How do I take CBD oil?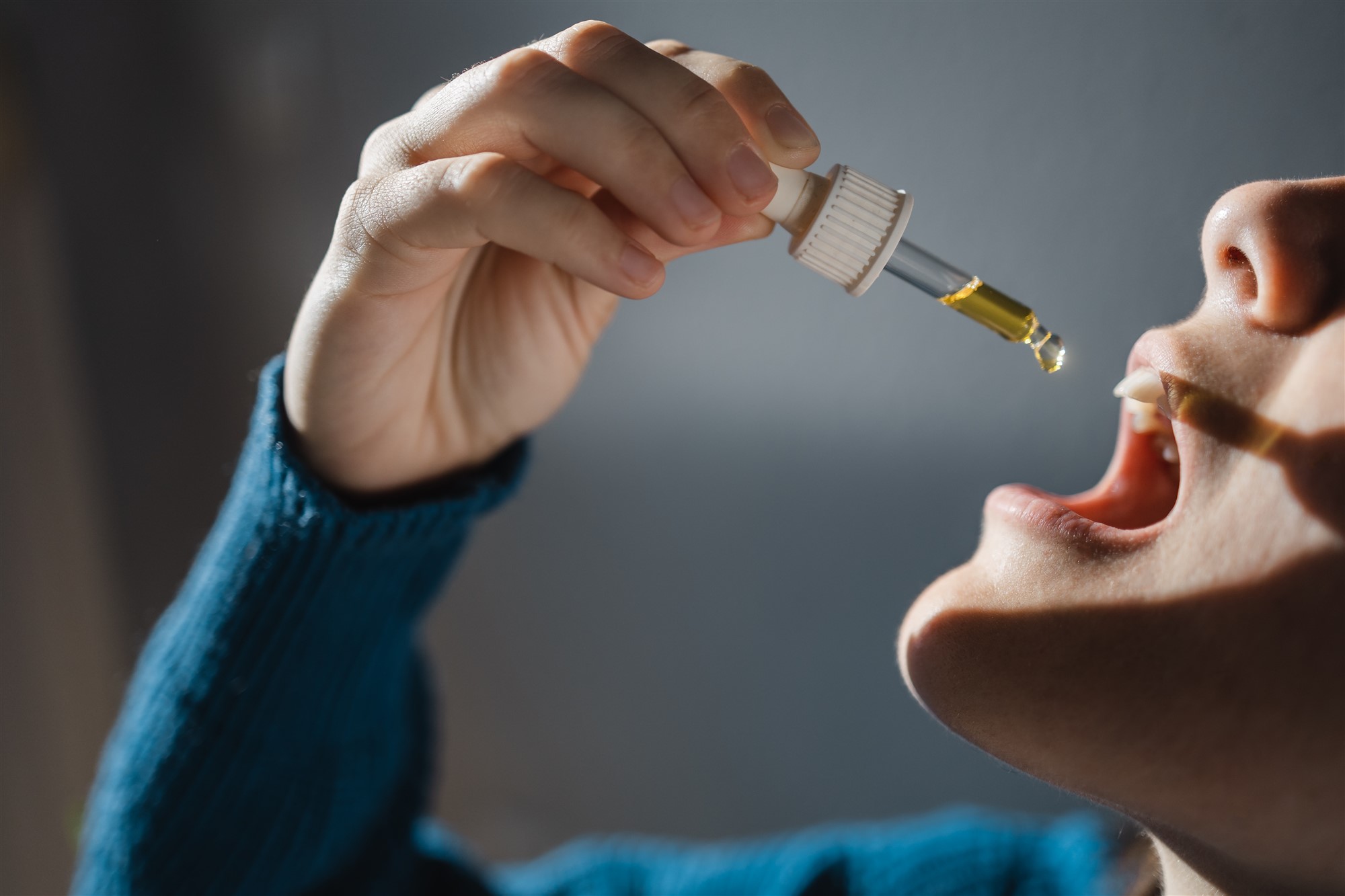 You take CBD oil by simply dropping oil underneath your tongue. You will need to hold it for between 30 seconds to one minute before swallowing.
What happens if I take it everyday?
You will generally get the best effects from the product by using CBD oil everyday. According to CBD expert Alex Capano, "you can't overdose on CBD".
Nevertheless, if you take CBD oil everyday, you could potentially read the benefits of the product including:
Suffering less pain throughout your body
Dealing with less anxiety and depression
Lower risk of suffering from epileptic seizures
Alleviating nausea
Lower blood pressure
Is CBD oil legal in Sydney, New South Wales?
Yes, CBD oil is legal to purchase, possess and use in Sydney and all of New South Wales. The product has been legal in all of Australia since 2015.
Originally, the oil was classified as a 'Schedule 4' drug by the country's medical regulatory agency, the Therapeutic Goods Administration (TGA). This meant that you could only buy oils from pharmacies with the prescription of a doctor.
In February 2021, certain low-dose CBD oil (maximum 150 mg daily dose) was reclassified to a 'Schedule 3' product. This now means you can buy certain products over the counter without a prescription.
If you attend a doctor for a CBD prescription, they can write you a prescription on the spot if they are Authorised Prescribers (APs). Otherwise, they can apply to the TGA via the Special Access Scheme.
Where to buy CBD oil in Sydney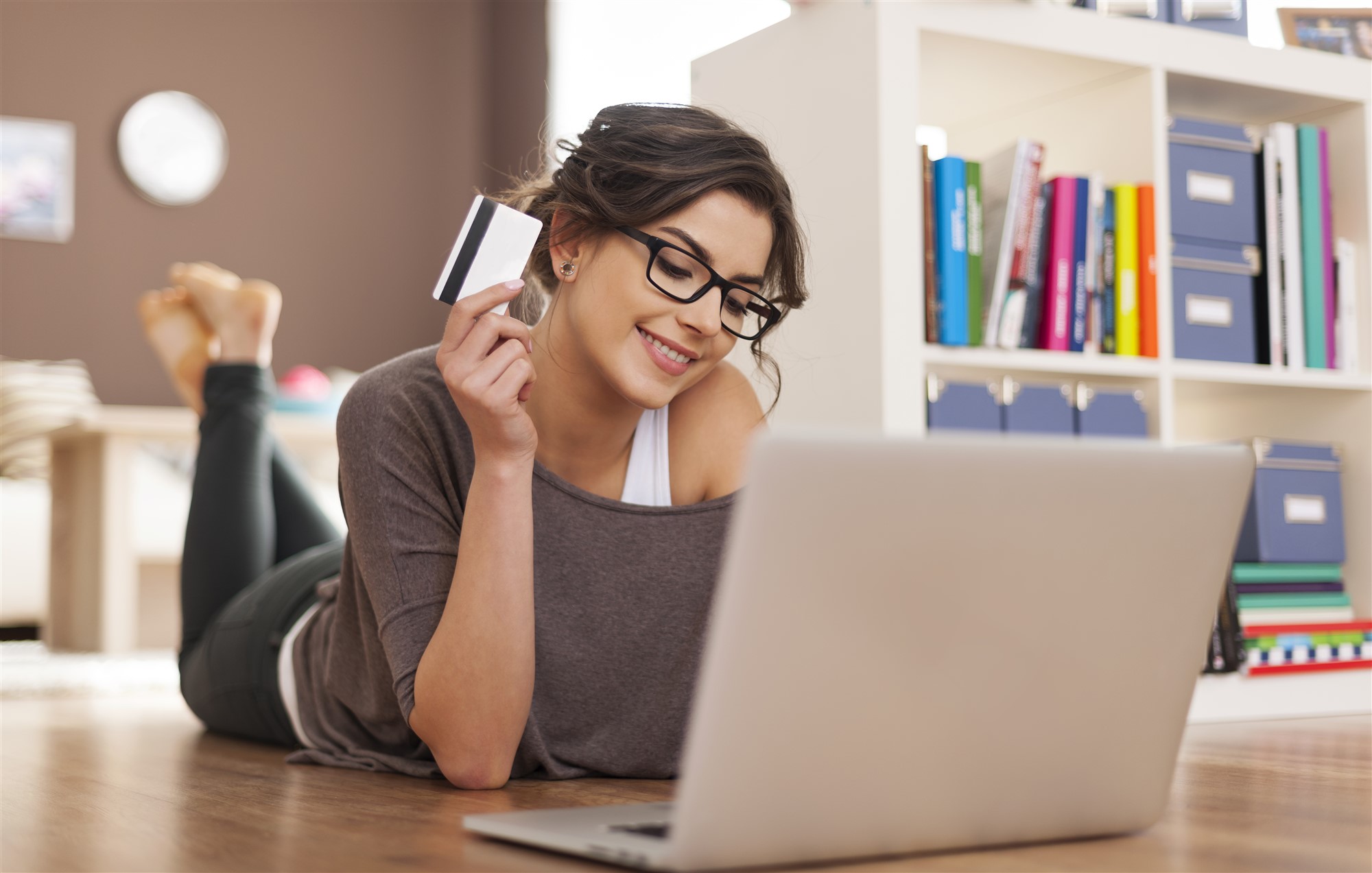 You can buy CBD oil here on The Little Health Company's website. Our team of specialists use CO2 extraction to produce premium organic, pollutant-free and chemical-free oils.
We know that many remain doubtful about CBD oil. You may still be skeptical about the product how it can exactly affect you.
So if you're in the Sydney and looking for a premium CBD oil, stick around. Get in touch to learn more about how it works and what affects it may have on your body.
See our full range of CBD Oil products by clicking here