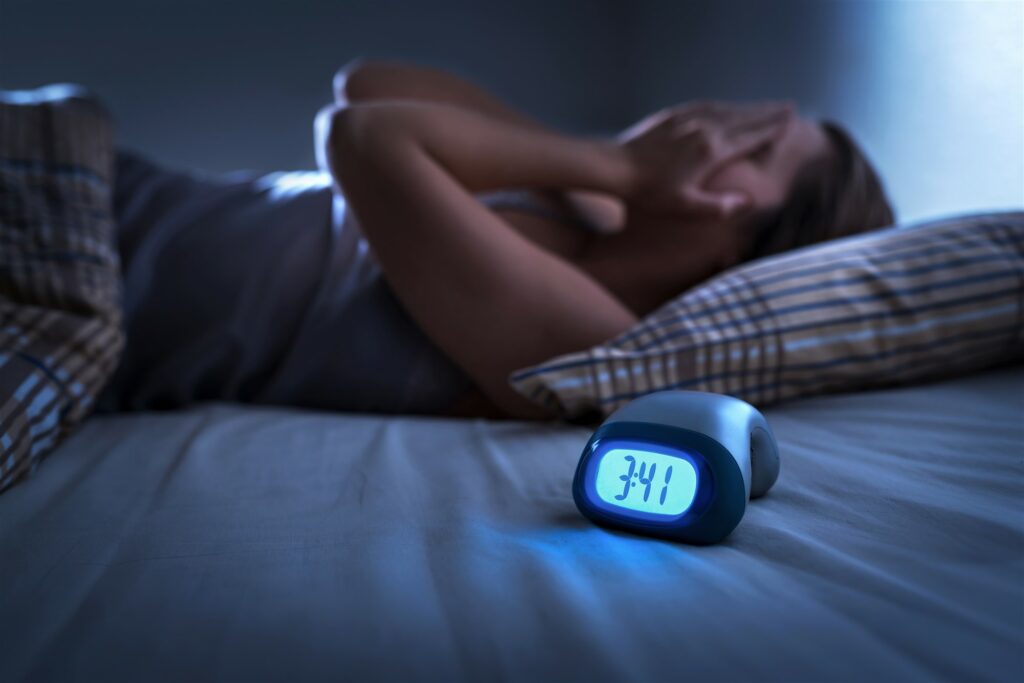 Sleep is absolutely essential for a healthy body and mind, and if you find yourself struggling to drift off in the evenings, CBD oil could hold the answer.
Statistics show that around 1 in 5 Australians struggle with a major sleep disorder. Not only that, but around 60% of the Australian population reports difficulty with sleep on a very regular basis. Put simply, Australians, along with many other people around the world, can often find it difficult to get the rest they need.
This may be due to various factors. It could be a side effect of a more serious condition, which is why it's always important to consult a doctor, or it may be due to stress, overworking, or an exceptionally busy lifestyle.
In any case, it's not something that you should simply put up with. A lack of sleep can lead to higher stress levels, relationship problems, concentration issues, difficulties at work, and all kinds of other challenges.
Fortunately, there are options out there that can help. CBD oil is one of those options. Extracted from industrial hemp plants.
This oil is able to reduce stress levels that could be keeping you up at night, giving you a better chance of getting a peaceful, pleasant rest.
Benefits of Cannabis Oil for Sleep
CBD oil is being used by countless people in Australia and worldwide, with plenty of recent research revealing its many medical benefits. It can help to relieve pain, lower stress, reduce anxiety, improve mobility, and much more.
For those struggling with sleep, cannabis oil also has a lot of benefits. If you find yourself dealing with insomnia due to discomfort, aches, back pain, and so on, CBD oil can help to alleviate that pain and help you relax.
Similarly, if you find that you can't get to sleep because of stress or an overactive mind, CBD oil can help once again.
It has been proven to lower stress levels and help people feel more soothed and positive. This can be highly beneficial when it comes to getting to sleep each night.
Are there side effects of CBD oil for sleep?
When taking any kind of new remedy or natural supplement.
most people naturally want to know about any possible side effects. So, are there any negative possibilities to worry about when taking CBD oil?
Well, millions of people are taking CBD oil daily. It is prescribed to patients suffering from cancer, chronic pain, arthritis, diabetes, anxiety, stress, insomnia, PTSD, depression, and many other conditions too.
In the overwhelming majority of cases, patients experience no notable side effects from CBD oil whatsoever. High quality.
verified oils like the little health companies contain no chemicals or additives and therefore pose no real risk to the human body.
In some cases, users of this oil may feel a slight increase in appetite or a little bit of tiredness, which can help those who are struggling to sleep.
Some users have sensitive reactions to the oil and may suffer minor stomach upsets too.
Conclusion
It's never enjoyable to find oneself tossing and turning in bed, unable to get to sleep. Fortunately, CBD oil can help. Plenty of studies.
Research and anecdotal evidence testifies to the overall effectiveness of this oil.
So, if you're struggling to sleep, consider giving CBD oil a try to see what it can do for you.
FAQ
Where to buy CBD oil sleep?
You can buy cannabis oil to help you sleep online, direct from this site. The Little Health Company is a leading, high-quality CBD oil made with pure, natural ingredients.
Ready for delivery all across Australia to cities like Sydney, Canberra, Melbourne, Brisbane, Perth, and so on.
How to take cannabis oil sleep?
To take CBD oil for sleep, always follow the correct dosage recommendations and instructions. Usually, you'll simply need to drop a little of the oil onto the area below the tongue, shortly before going to bed.
Can CBD oil help with insomnia?
Yes, many Australians suffering from insomnia have seen great results from taking some CBD oil before bed. It can help to relax the mind and reduce stress levels, freeing your mind and body for a peaceful rest.
What is the best CBD oil sleep?
The Little Health Company is one of the best CBD oils you can find to help you sleep.

When taken in the evenings, it can reduce stress and assist you in drifting off.

It's made from pure, high-grade ingredients, without THC or unwanted additives.