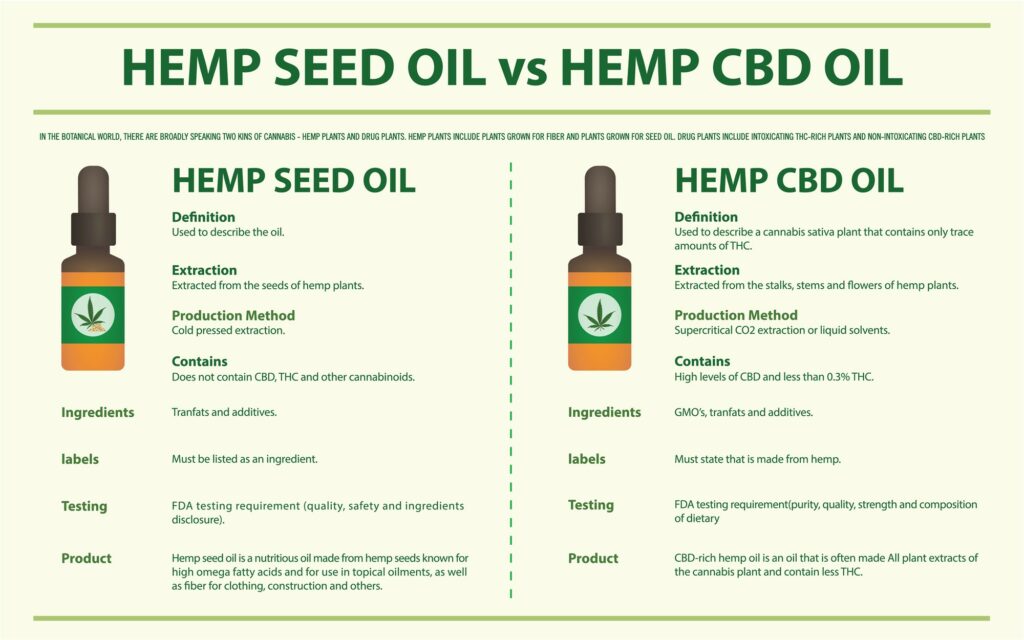 CBD Oil vs. Hemp what is the difference between the two? The benefits of hemp and CBD oil are increasing day by day all over Australia. But, what's the difference between them, and how do they compare? Statistics show that increasing numbers of Australians are using hemp oil and CBD oil, and it's easy to see why. In recent years, scientific research into the potential health benefits of the hemp plant has amazing discoveries.
Researchers show that hemp seed oil is highly rich in nutritional value. Therefore, offering many vitamins and minerals to aid with heart and brain health. Meanwhile, CBD Oil vs. Hemp Oil is good for countless Australian patients suffering from everything from cancer to anxiety.
However, there's still a lot of confusion regarding CBD Oil vs. Hemp Oil, and many people aren't quite sure of the exact differences.
What Are the Differences Between Hemp vs. CBD Oil?
When it comes to CBD Oil vs. Hemp Oil, there are some serious differences to consider. We can start to identify these differences by looking at how each oil is made.
CBD oil is from the extraction of cannabidiol (also known as CBD, from industrial hemp plants. This chemical constituent needs some carrier oil, like avocado oil, olive oil, or MCT oil. Also, it is best to take orally or as drops directly under the tongue for rapid absorption.
Hemp oil, meanwhile, comes from the seeds of the hemp plants. The seeds extract from pressing their natural oil, which is semi-clear and light green in color. Also, many are using it in various ways, including cooking oil, a topical skin treatment, or a dietary supplement.
What Are the Uses of Cannabis Oil vs. Hemp Oil?
Another way to easily identify the major differences between full spectrum, Hemp Oil CBD is to take a look at how these oils are useful and what properties they offer.
Hemp oil is beneficial in various ways. It is the best product because of its nutritional value, as it contains a lot of healthy fatty acids. Also, it is good for the heart and circulatory system. Hence, it can lower one's risk of various diseases, help to maintain a strong heart, and contribute to a healthy diet. Additionally, it is beneficial as part of a skincare routine.
CBD Oil vs Hemp Oil, meanwhile, is used for medical applications. Therefore, patients with cancer, anxiety, arthritis, and so on can take it. It has neuroprotective, anti-inflammatory, anxiolytic, and pain-relieving properties. Indeed, it can help to make patients feel better and improve their quality of life.
Conclusion
Clearly, when it comes to CBD Oil vs. Hemp Oil, everyone needs to understandd that these products are very different. Both types of oil have great benefits and perfect for people all across Australia. However, it's important to use the right oil for the right situation. CBD oil is best for medical purposes, while hemp oil is useful for general well-being.
FAQ
Where to buy CBD products in Australia?
CBD oils and products are available right here and we can ship them all across Australia to states and cities like Sydney, Canberra, Brisbane, Melbourne, Perth, and so on. The Little Health Company is some of the finest quality CBD oil you can find as it comes from high-grade ingredients.
What is hemp CBD vs cannabis CBD?
Hemp CBD extracts from the hemp plants have very low THC levels. Cannabis CBD extraction from cannabis Sativa plants may have higher levels of THC, resulting in a product with psychoactive properties. Therefore, legal CBD Oil vs Hemp Oil in Australia should always come from hemp plants.
What are the hemp products?
Hemp products is a term used to describe any products that are made from hemp plants. This can include anything from hemp soil oil to hemp-based paper, plastic, fibreboard, trainers, clothes, bags, and so on.
What's the difference between CBD Oil vs Hemp Oil?
These oils are very different products. Hemp seed oil is from hemp seeds and is good for its nutritional value. Also, CBD oil is made from cannabidiol and is used for medical purposes like pain relief and treating anxiety.
Which should I choose between CBD Oil vs Hemp Oil?
It depends on what you need. If you have a medical condition with physical pain or mental anguish, CBD Oil can help. If you want to find a useful dietary supplement to provide your body with healthy fatty acids, vitamins, and minerals, hemp oil is the answer.